SHUTTLE-UM TRANSIT BUS DRIVER - 
STUDENT
---
JOIN THE DRIVING FORCE OF MARYLAND!
DOTS Shuttle-UM drivers provide safe, dependable and timely transportation to the university community. This position includes paid training, ability to work limited NITE Ride and Paratransit shifts during training, flexible hours and opportunities for advancement. 
Earn $16.50/hour during commercial driver's license (CDL) training
Earn $18.50/hour when licensed, plus a $1,000 retention scholarship 
Additional $1,000 scholarship for every 192 hours driven per semester (approx. 12 hours per week for a semester)

Advancement opportunities: apply for student manager positions to receive a raise and assist with route planning, student driver training and more.

 
Rates effective January 31, 2022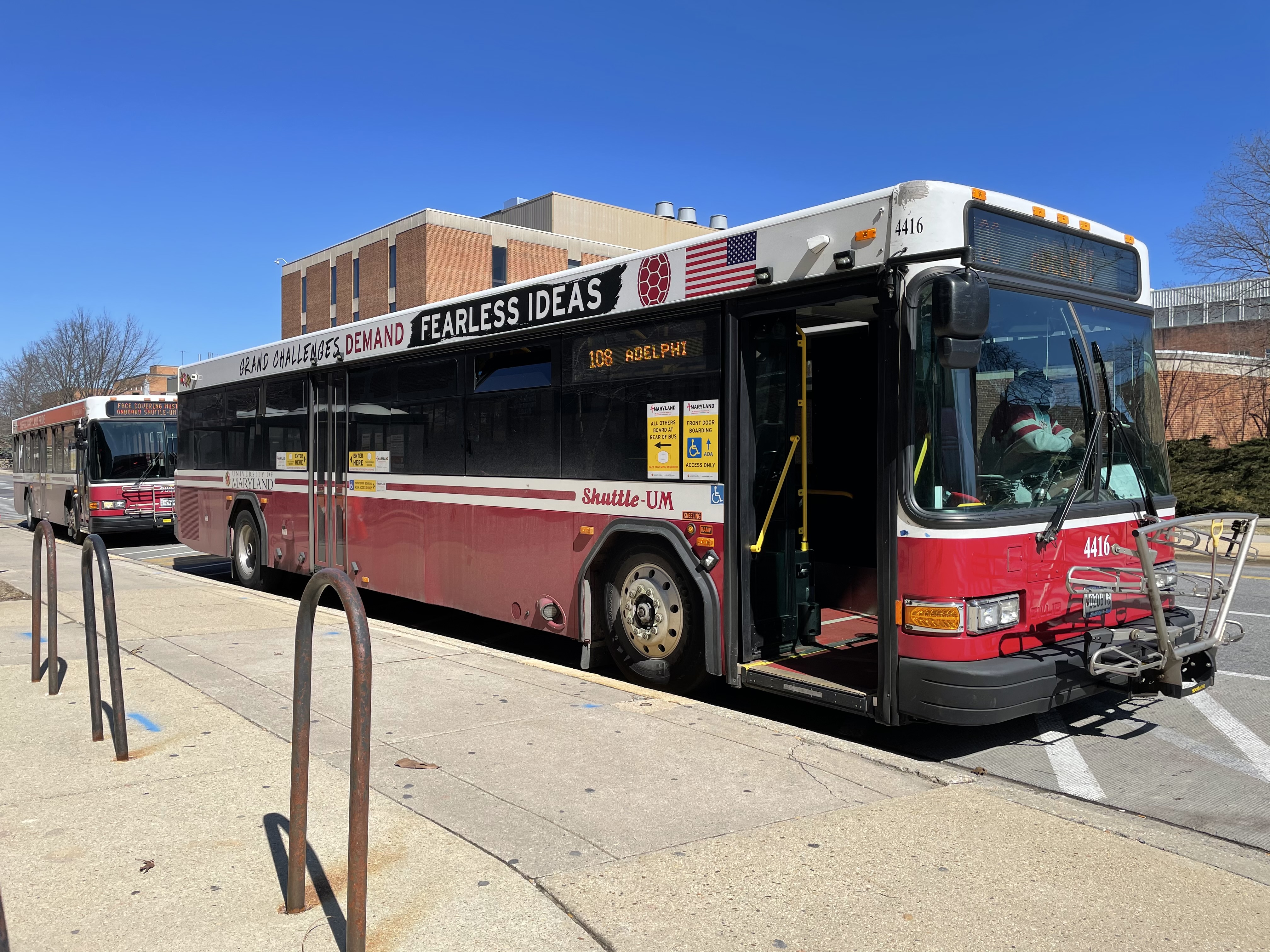 REQUIREMENTS
Excellent time management skills
Ability to maintain punctuality and adhere to Shuttle-UM attendance policies
Pass a pre-employment Department of Transportation physical and drug screening, as well as random, reasonable suspicion, and post-accident (if required) drug and alcohol screening
Successfully complete approximately 100 hours of paid training to obtain a Class B Commercial Driver's License
Ability to train occasional nights and weekends
"I'm interested, but can't commit to the CDL training" 
DOTS offers Paratransit and NITE Ride in smaller minivans that don't require a Commercial Driver's License. Complete 20 hours of training and earn $16.50/hr as a NITE Ride and Paratransit Driver!
APPLY
Applications are accepted on a rolling basis. Only accepting student applicants. To apply, please fill out this online application. If you have any questions or concerns please email dotshrm@umd.edu or call 301-314-9713.
$18.50/HR; PART-TIME